News



Thursday 19th and Friday 20th, 2022 ( 7:30 pm or 8 pm or 8:30 pm)



Fonatïn



With : Jeanne Bazile, Vincent Conseil, Léa Emo-Dambry, Jean-François Glinec, Annabelle Grailhe, Camille Guerin, Géraldine Guerin, Raymond Henry, Chantal Herry, ANa Anaa, Andrée Le Gall-Sanquer, Ophélia Prigent, Océane Rabévolo, Sarah Valentin, Cloé Valère, Anna Zaletaeva.
Liquor made by Brumenn distillery, Crozon peninsula.


The project I imagined for the gardens of the Daoulas Abbey is designed from several pickings made since the fall of 2021 with a group of inhabitants: in the herb garden of the abbey, on the edge of the road and along the harbor of Brest. As the seasons go by, they have shown their involvement and form a group of singers for the performance. Between evening and musical show, I propose to linger at the fountain of the abbey, near the oratory and a small strange sculpture, half-pagan half-Christian.

Reservation : reservation.daoulas@cdp29.fr
Adress : Abbaye de Daoulas, 21 Rue de l'Église, Daoulas
Festival Sonj #festival_sonj https://www.atelier-culturel.fr
Curator : Joëlle Le Saux
Production and organisation : Atelier Culturel Landerneau

***
Laboratoire d'Aubervilliers on June 3rd, 2022, I will perform about 10 min extracted from the performance Fonatïn for "La Mozaïque des Lexiques". Part of the exhibition Affaires Etrangères.

***

Residency at Air 351, Cascais, Portugal
Feb 7 to Feb 27, 2022
Part of Affaires Etrangères / Negocios Estrangeiros,
Curator : Maud Jacquin and Sebastien Pluot
https://www.artbytranslation.org

***





***
Festival la chambre verte, Auteuil
Samedi 18 septembre 2021
Commissaire : Géraldine Gomez
https://www.lachambrevertedauteuil.com/

***
Cueillaître, novembre 2020 - mai 2021.
Vidéo réalisée suite à la résidence Orange Rouge avec les enfants du dispositif Ullis,
Collège Alfred Sisley Moret-sur-Loing.

Commissaire: Eva Vaslamatzi




***
Samedi 10 octobre 2020 : Happer Trèfle, performance avec Aapo Nikkanen et Debora Incorvaia, Les nourritures criées, Château de Oiron.



***
Samedi 26 septembre 2020
Flèche, performance réalisée dans le cadre de l'exposition L'odeur du terreau froid, Rotolux, Clichy.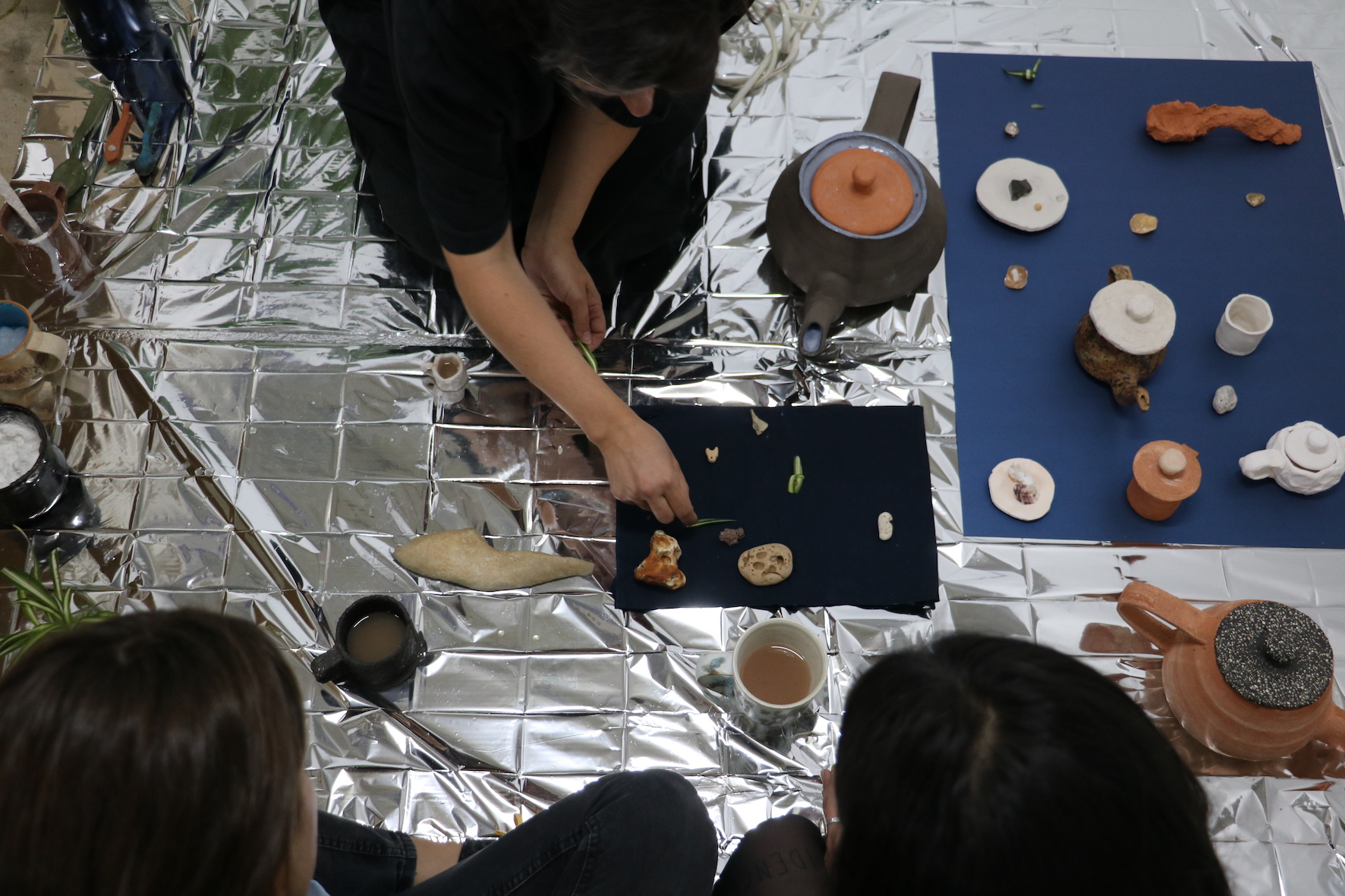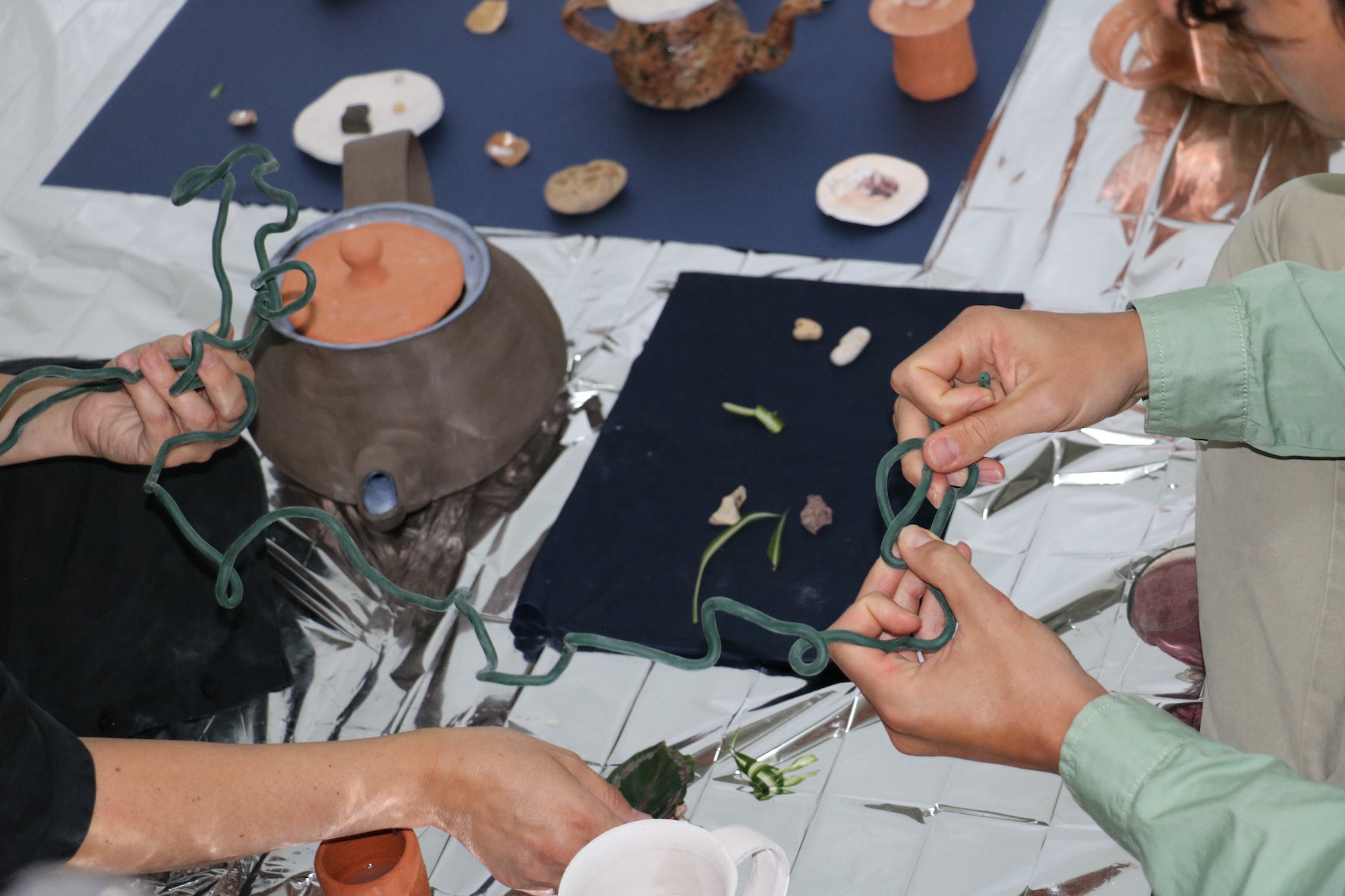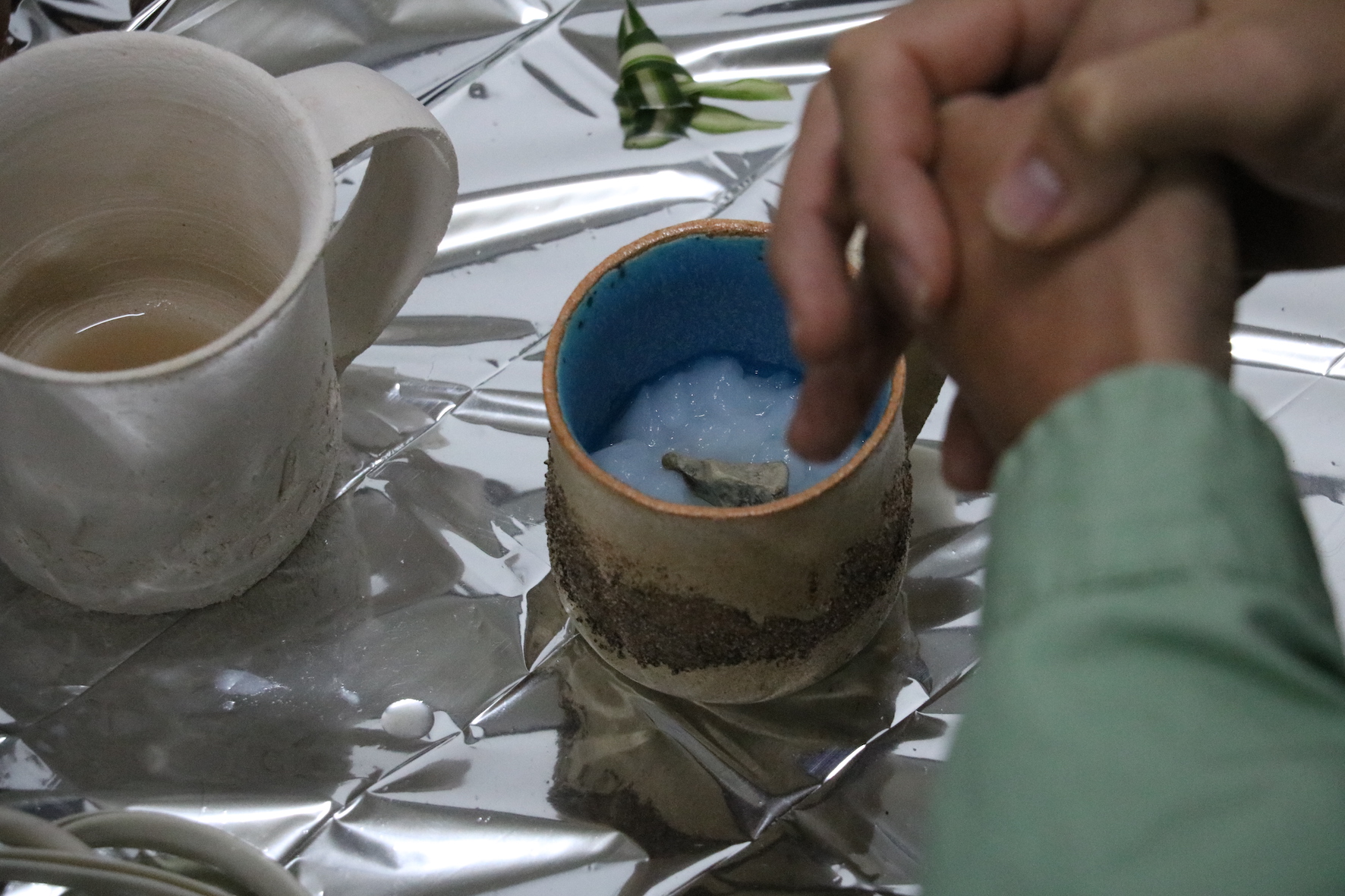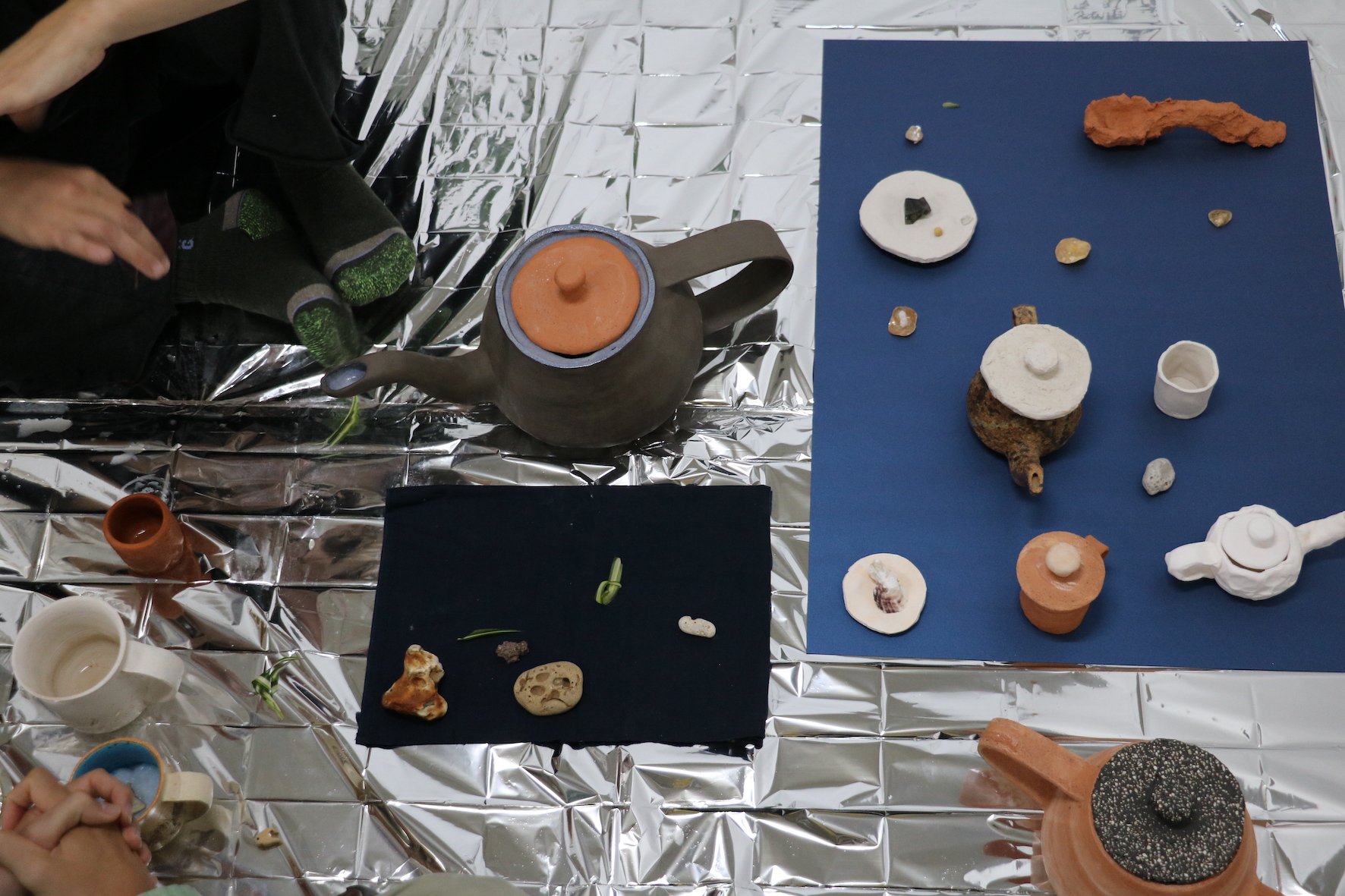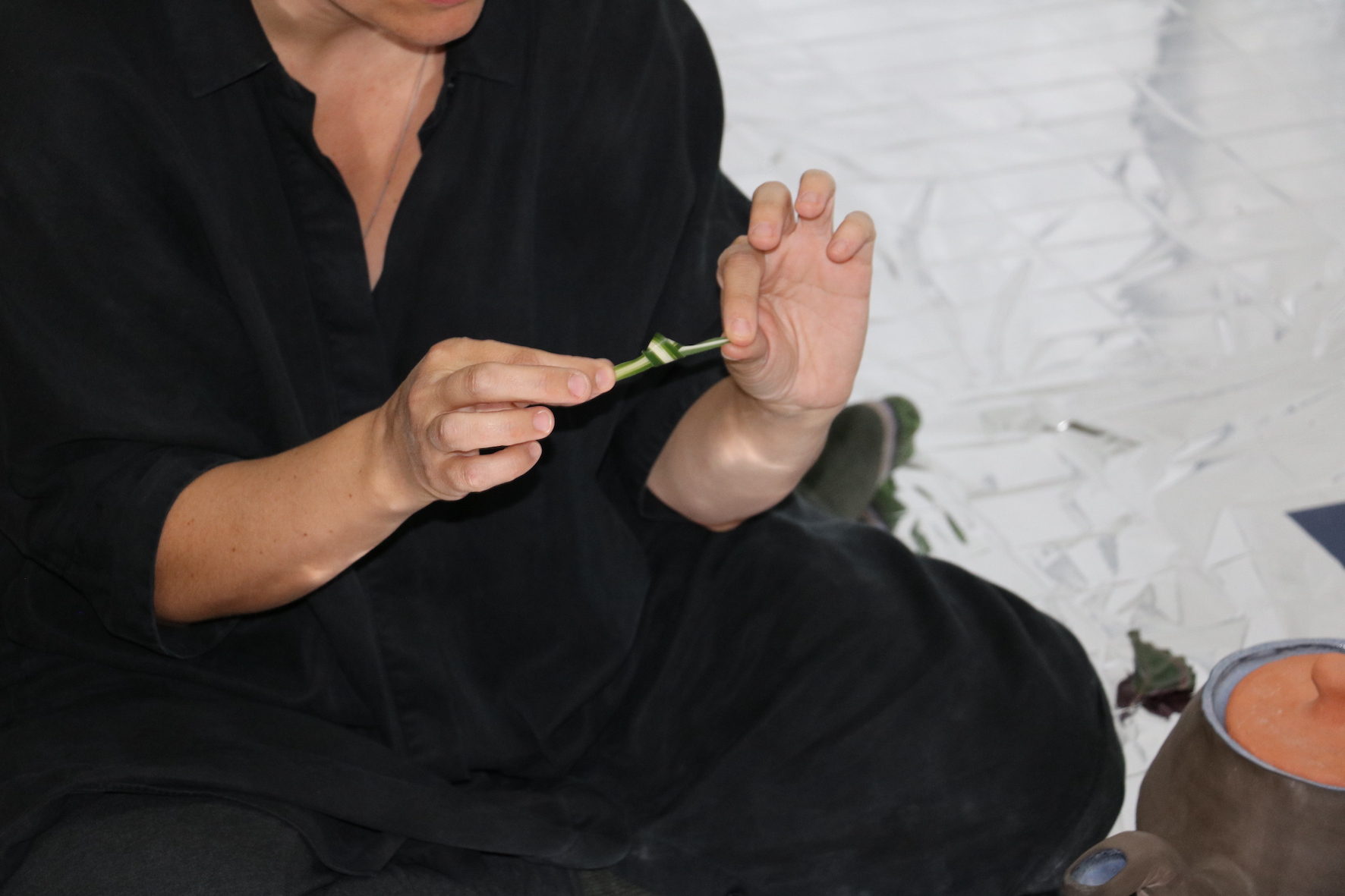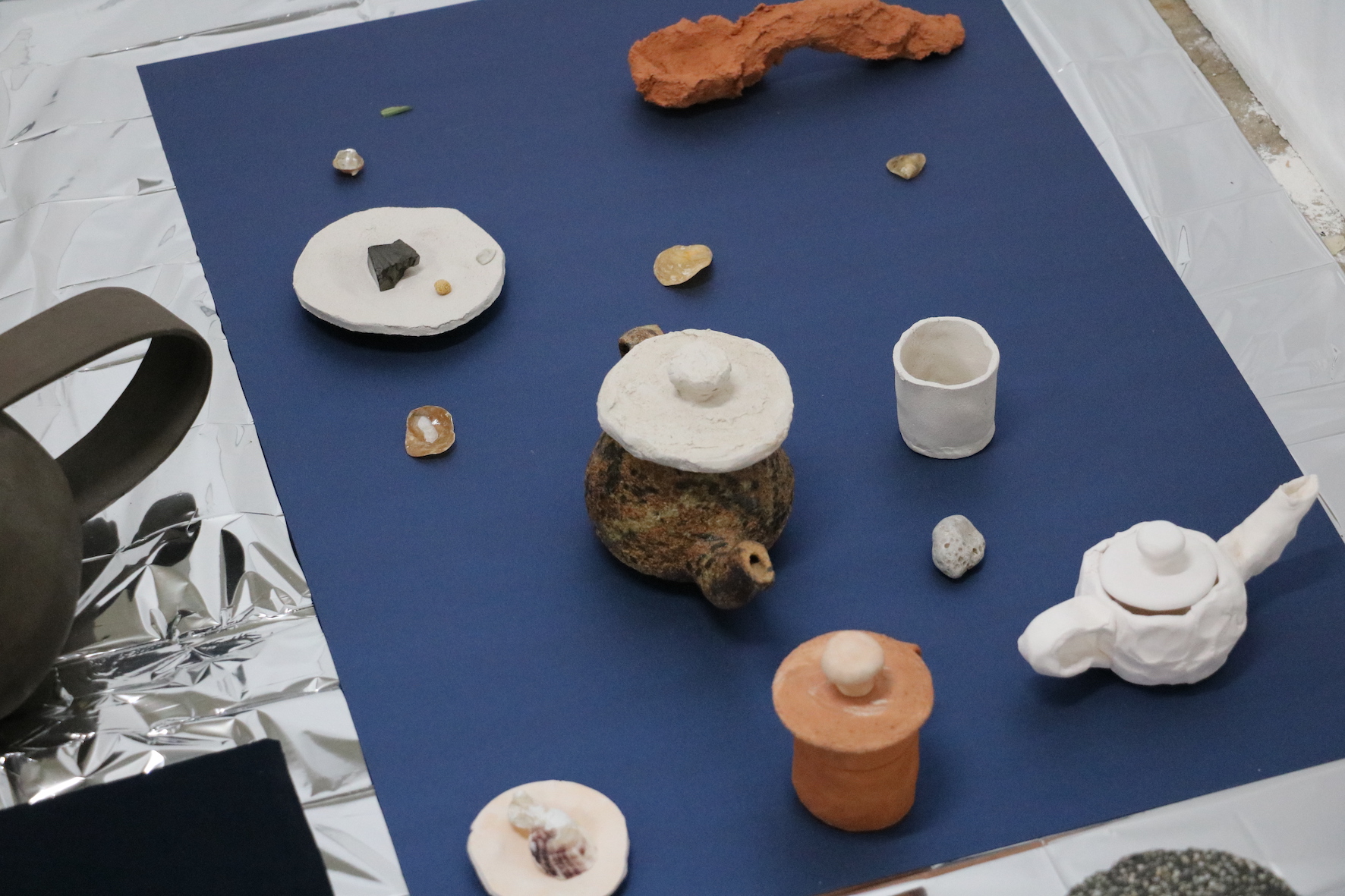 ***
Lauréate de la bourse à la production d'oeuvres d'art de la Fondation des Artistes pour mon nouveau projet Amère, Amarga, Marara - Fellowship for the production of a new project Amère, Amarga, Marara - Coming in 2020 !

***




Présentation d'Amères, oeuvre in situ réalisée pour le CAC Brétigny.
Samedi 15 juin 2019 à 16h, CAC Bretigny.


Sur une invitation du CAC Brétigny, j'ai imaginé une boisson qui traduirait une situation en goût et serait capable de transmettre des savoirs reliés aux contextes économiques et botaniques dans lequel est implanté le centre d'art. Pour cela, j'ai cueilli durant deux années différents végétaux provenant de plusieurs territoires reliés entre eux par la saveur amère, caractéristique de nombreuses plantes incultes franciliennes et de plantes exotiques américaines. Amères est un condensé buvable de ces différentes identités paysagères et politiques. L'étiquette, conçue en collaboration avec les graphistes Charles Mazé et Coline Sunier, contient l'histoire de sa composition, de son usage et de ses effets.

***



Les nourritures criées, soirée de performance, Zoo Galerie, Nantes, 18 mai 2019, cur. Aziyadé Baudouin-Talec

***


Minérales, 2019.

Down to a sunless sea, Exposition collective à Arondit, Paris. Vernissage jeudi 11 avril de 18h à 21h.
Du 12 avril au 8 juin 2019
Avec: Théodora Barat, Julia Borderie & Éloïse Le Gallo, Thomas Geiger, Philémon Hervet & Victor Prokhorov, Anna Holveck, Géraldine Longueville, Dimitri Mallet, Pieter van der Schaaf
Cur. : Ekaterina Shcherbakova

***
Absorber l'amer, exposition collective au fdp, Paris, Vernissage vendredi 14 décembre 2018

***

Interview en français à propos de Soil Sand Seed sur Bac FM, Nevers, septembre 2018. Entretien avec Anna Zachmann et Elena Cardin.

***
Soil Sand Seed, new song and potion.
Music : Styrmir Örn Guðmundsson
Lyrics and voice : Géraldine Longueville





- Genius Loci, collective show, Centre d'art contemporain Parc Saint Léger, Pougues-les-eaux. September 15 - December 9, 2018.